Huboi Architecture opened its doors during 1989 in Campbell, California, and is now located in Hollister, California. Our scope of business includes residential, commercial, and civic projects.
In 1997, the Hollister office was established, and our firm has continued to develop and expand its markets and services. Our most notable project for the City of Hollister is the renovation of the Veterans Memorial Building. Over 800 projects have been completed including remodeling, custom homes, multi-residential, industrial shells, commercial, interior projects, public renovations, residential care facilities and medical offices.
We provide quality service to clients in the Bay Area and South County and are knowledgeable in Sustainable Design. As a firm, we have developed relationships with a variety of qualified consultants to handle specific needs such as structural engineering, electrical and mechanical engineering and in the case of larger projects, Cost Estimating Consultants.
The focus at our firm is to provide excellent design, with attention to detail in designing to suit the environment. The size of a project does not dictate the standard of service: EVERY customer is important, regardless of the scope of their project. Huboi Architecture strives to provide thoughtful and caring design solutions.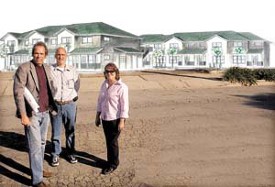 Architecture· Interiors· Commercial Residential· Sustainable Design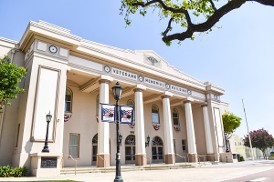 Veterans Building